What's a dietitian?
A registered dietitian is a regulated health professional who is passionate about food and the science behind it. They help people understand the connection between food and health and work with you to embrace food, to understand it and to enjoy it. Dietitians use the most up-to-date science and translate it into practical guidance that you can use to make healthy lifestyle and food choices.
Why would I need to see a dietitian?
Dietitians can support you throughout many phases of your life from pregnancy to eating well when you are older. Counselling sessions with a dietitian can also help you to prevent and treat health conditions like diabetes and heart disease.
Dietitians work in a variety of settings. Some dietitians work as part of a team of other health care professionals like doctors, nurses, physiotherapists and speech pathologists. Dietitians may also work alone in a clinic or private practice to provide nutrition counselling.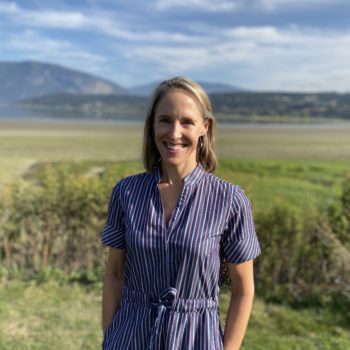 Reasons to contact a dietitian
Diabetes
Heart health
Cancer
Food allergies
Digestive concerns
Weight loss or weight gain
Infant feeding and child nutrition
Picky eating
Malnutrition
Pregnancy and breastfeeding
Sports nutrition
Vegetarian and vegan diets
Meal planning
A dietitian will work with you to give you advice and information that is right for you by considering your culture and food traditions. They will also think about your personal needs and challenges, including taste, food skills, budget and health conditions. Dietitians help you cut through the clutter by consulting the latest scientific evidence and providing you with personalized guidance. 
Until you can connect with a dietitian, UnlockFood has easy to read, science based information on these topics and more to help you get started.
What to expect during a Nutrition and lifestyle treatment?
We will spend approximately 50 minutes together for the first appointment. I will ask that you provide me with a 3 day summary of what you typically eat and drink, and your activity and sleep habits on an average week. We will discuss your personal nutrition goals, what you hope to achieve during our time together. I will spend as much time as I need to get to know you in order to provide you with personalized nutrition advice to help you achieve your goals.  Typically following up would be within a month to discuss progress toward your goals and make any adjustments as necessary. I use evidence based techniques such as motivational interviewing, SMART goal setting to help you get the most out of our time together as possible.